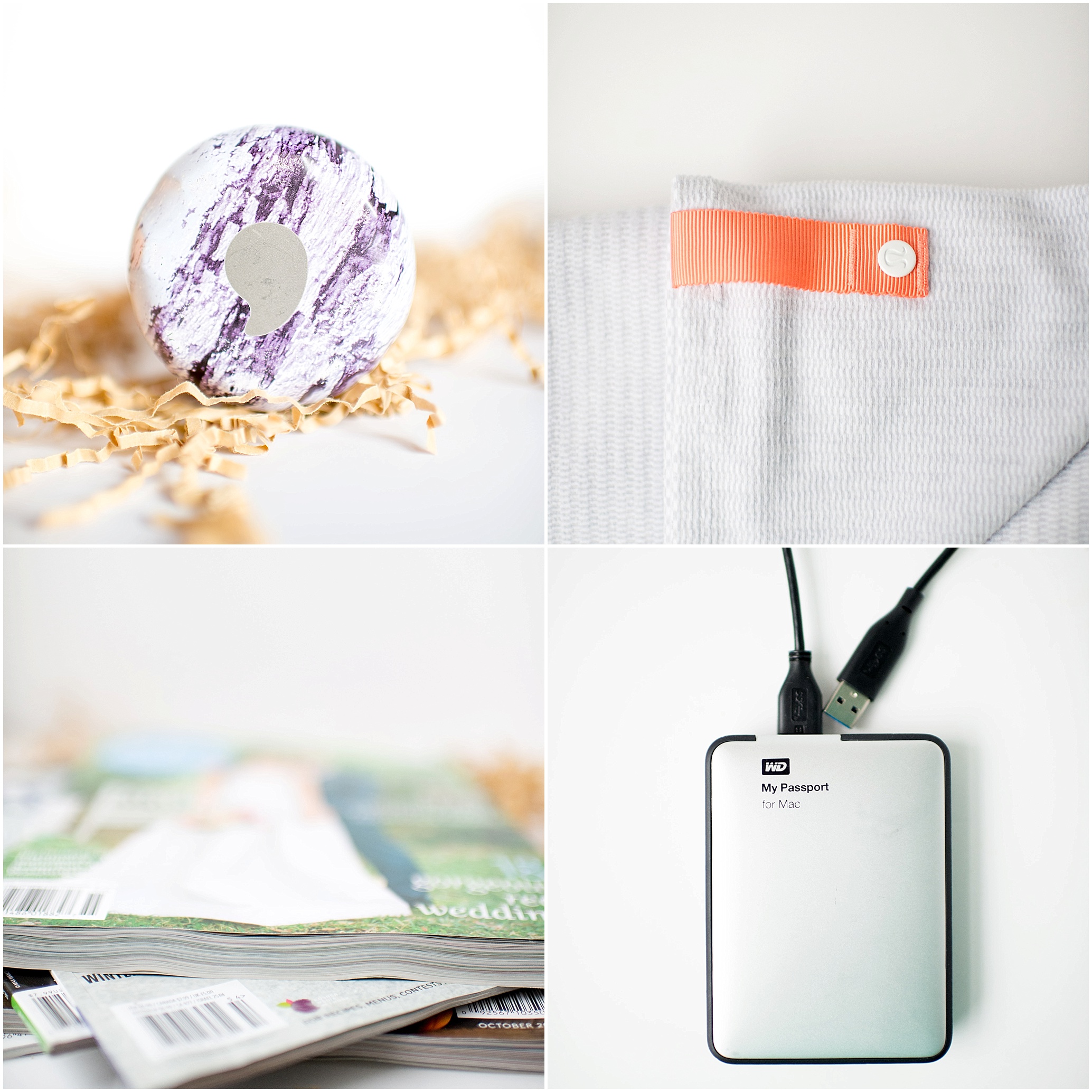 With the days quickly dwindling until Christmas I thought this would be the perfect time to share the best 4 gifts I've received over the past year! And they are all under $50! If you're stuck on what to get that special gal in your life or if grandma still doesn't know what you want, you've come to the right place!
1. Lululemon Vinyasa Scarf $48
This scarf is my go-to, every. single. time.  Whether I'm heading out to dinner, find myself chilly on a wedding day or on a long flight- this scarf is AMAZING.
Watch this video showing  you TEN different ways to wear this scarf!
2. Memory cards & external hard drives. $50+
Might not sound exciting but these are a pain to have to purchase on your own.  I have slowly accumulated an arsenal of backup power, but it didn't happen overnight.  Whether you're  buying for a photographer or someone with a ton of files on their computer - Everyone needs to be backing things up! Like my professors always liked to say.. There are two types of people in the world; those whose hard drives have crashed and those whose hard drives haven't crashed... YET.
TWO TIPS: 1. When purchasing an external hard drive make sure it's compatible with the right computer! The last thing you want is to purchase an awesome hard drive (for you or someone else) and have to send it back or reformat it. 2. When it comes to memory cards you need to keep an eye out for how quickly they process.  When you look at the card it will have a number next to MB/s - the higher this number is the better the card! I've gotten stuck waiting for a card to process during a shoot - this is sure to irritate clients and make for a poor impression.  Don't be fooled by a cheap price tag, make sure you're buying a quality card for the special someone!
3. Magazine Subscriptions ~$25
This is the gift that keeps on giving! Buy the current edition and attach a note letting them know they'll be receiving one every month for a year! 
My favorite magazine is REAL SIMPLE.  Right now you can get TWO subscriptions for $23.88.  When a single edition can cost almost 6 dollars, this is a STEAL!
4.Last but definitely not least... S'well Bottles $25-$45
A good friend of mine gave me this bottle for my birthday (YOU'RE THE BEST REBECCA!). I had never heard of it before but quickly realized it was a lifesaver - this water bottle doesn't sweat! That means I can throw it in my camera bag without having to worry about my equipment getting ruined!! It also keeps things cold for up to 24 hours, which is again - a lifesaver - especially on a long wedding day!
 With three sizes to choose from and really fun styles, these bottles are great for anyone!
Merry Christmas, friends!
Hannah