Happy Leap Day! This extra day of February is like a tease as we near spring and this editorial is SURE to make you start craving that spring weather if you aren't already! Thankfully it's going to be almost 60 degrees here in Baltimore today! Very unlike the Monday we made this shoot happen. We were hit by storm Jonas (one of the BIGGEST storms of my lifetime) TWO days before we needed to be in Fairfax, VA. The drive was a little intense but totally worth it! When I say this team rocks, I mean it! They braved the snow & treacherous roads to make this happen.
I'm so proud to be a part of this team - if you didn't hear, we were featured on The Perfect Palette last week! Head over and check out their post!
The amazing team:
Planning: Pop the Cork Designs // Studio Space: Pamela Jane Studio // Floral Design: La Fleur du Jour // Hair + Makeup: Makeup by Kevan // Watercolor Calligraphy: Splotch and Line // Gown: Ivy and Aster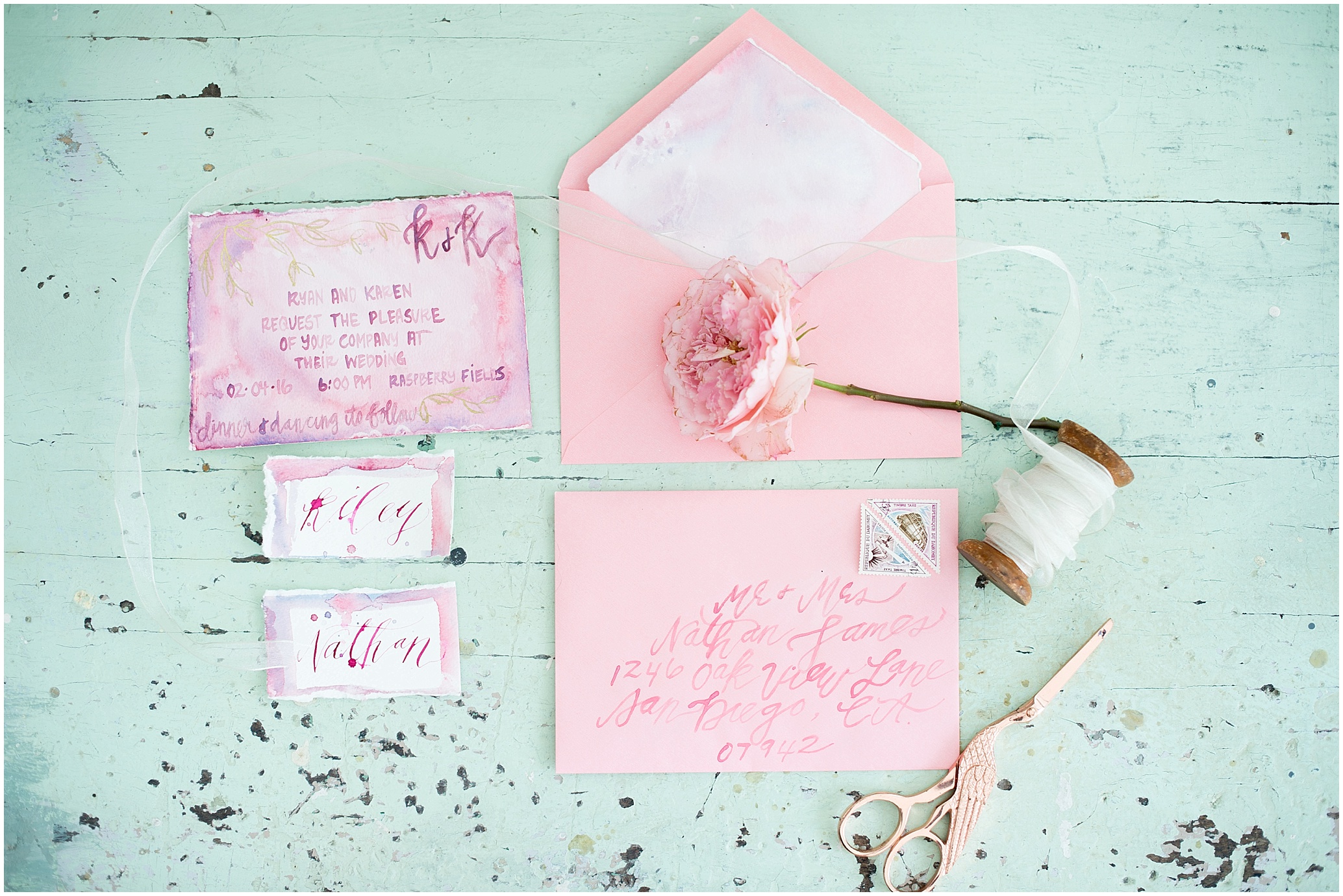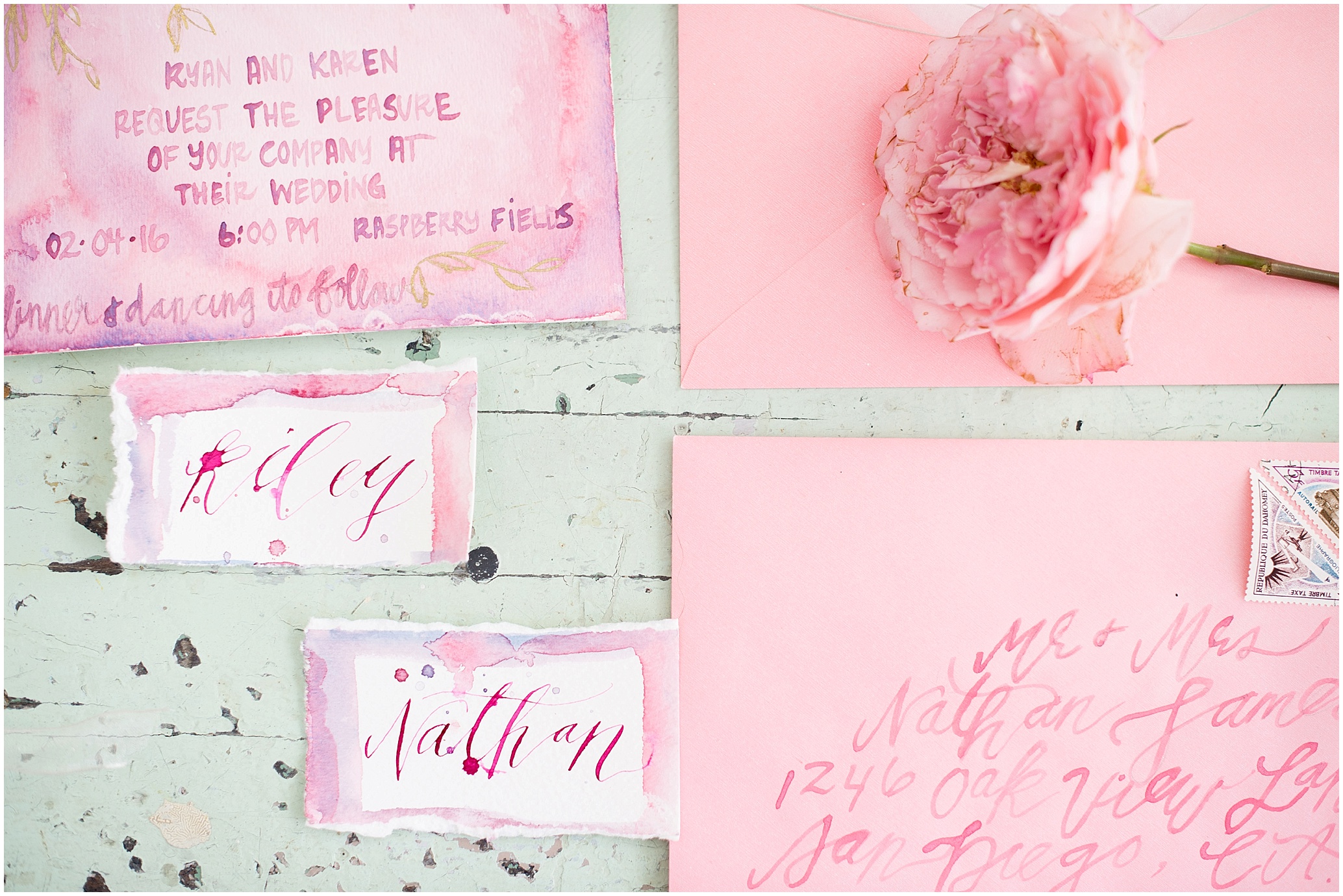 How amazing are these invites?! I'm crazy about Splotch and Line's work!
This dress is two pieces and definitely going to be a wedding trend this year! It's adorable!
The colors for this shoot were all over the place. I love the pops of pink, green, blues and SO MUCH WHITE!
Isn't Polina GORGEOUS!? Makeup by Kevan knows how to work her magic, but it's easy when you've got a stunning lady to work with!
The bouquet just speaks for itself. In every image it pops and grabs your attention. LOVE!
Pop the Cork Designs killed it - this shoot was from her inspiration and she nailed it! Aren't these plates & placemats adorable?!
The space we got to work in was my dream studio - Pamela created this space so she would have a quiet place to paint at home. We are SO thankful she allowed us to take over for an afternoon!
I hope you enjoyed this session as much as I did! Now it's time for spring! Hannah